In June, experts predicted that the world's biggest emitting nations would fail to meet their greenhouse gas reduction targets. As a result, the Climate Action Tracker estimates a 3.8C rise in global temperatures this century. The consequences will be felt by people around the world. Whilst international talks remain inconclusive, ClimateCare clients are taking action now and showing the policy makers how it should be done.
The case for businesses across the world to show leadership by taking voluntary action on climate change has never been stronger. Customers, investors and governments alike are looking to corporations to safeguard a future for their business and the next generation.
Our clients find they can deliver more impact for money and demonstrate measurable responsibility for the environment and communities in which they operate, by supporting our integrated Climate and Development projects.
This can be as simple as offsetting carbon emissions to fund these projects, that protect the environment and improve people's lives. However many of our clients also ask us to develop and deliver a more integrated approach to their sustainability strategy and use us to instigate partnerships with NGOs and governments in order to scale up their activity.
So whether you represent a Business, Government or NGO, if you'd like to be a part of this voluntary movement, call us now on +44(0)1865 591000 to discuss how we can work together.
Edward Hanrahan, Director
ClimateCare's pioneering approach recognised through new Environmental Finance award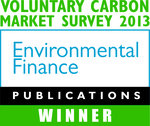 ClimateCare was ranked Best Project Developer – Public Health in the Environmental Finance and Carbon Finance Voluntary Carbon Market Ranking. This prestigious peer voted award acknowledges the organisation's integrated Climate and Development model for projects that both protect the environment and improve people's lives.
"Our decision to create a 'Public Health' category in project development is in response to growing demand from offset buyers for projects that deliver measurable outcomes beyond emissions reductions," says Mark Nicholls, Editor of Environmental Finance. "These projects, and the developers such as ClimateCare who have pioneered them, show how carbon market techniques – such as quantification, measurement, and cost-effective project development – can be applied to improving health in some of the poorest parts of the world."
We're particularly pleased that this award is from our partners who have taken this opportunity to vote for us and recognise our unique approach.
We'd like to thank every one of you, for your support.
Do you buy green tariff electricity?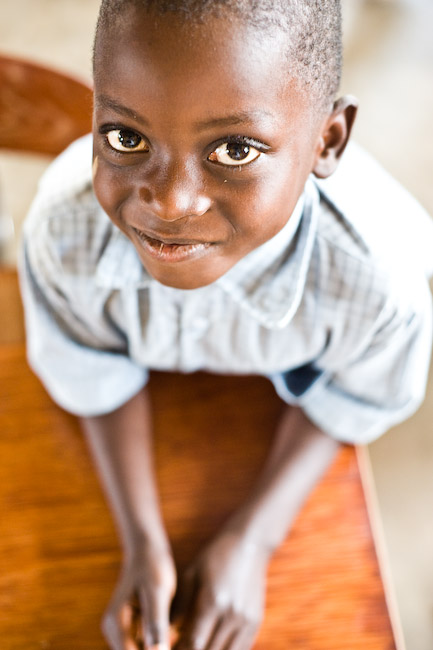 For some organisations, there may be a better way to support the transformation to a renewable energy supply that the world needs.
Talk to our experts to find out of if, by taking a different approach,  you could save money, increase the impact of your CSR initiatives and demonstrate measurable results that you can include in your sustainability reporting.
Call us on +44(0)1865 591000
ClimateCare offsets emissions for Sustainable Business and Edie.net 
Following a successful partnership across three events last year, Sustainable Business Magazine and edie.net have extended their agreement with ClimateCare to offset the carbon emissions associated with speaker and delegate travel to key events this year.
Travel by those attending six key events will be offset with the LifeStraw Carbon for Water project, a multi-award winning project selected by the UNFCCC to showcase how climate change activities bring social and environmental benefits in developing countries. As well as cutting carbon, the project delivers safe water to 4.5 million people in Kenya, which has the potential to dramatically improve health and protect the environment.
"We're delighted to work with ClimateCare on two fronts" says Head of Events Mark Baker. "One, they are helping us take measurable action to make our events more sustainable – one more step towards ensuring our own business is sustainable as those we write about. Secondly, we hope that this partnership will allow ClimateCare to share their messages with our event delegates, stimulating new action and partnerships that will benefit everyone."
Leading thinkers on Climate Change and Social Development choose ClimateCare as their offset partners. To follow their lead, call us on +44 (0)1865 591000. 
Gyapa Stoves project cuts record amount of Carbon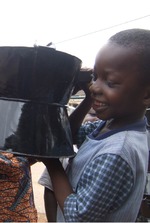 Since it was founded, ClimateCare has advocated integrated Climate and Development projects, designed from the outset to protect the environment and improve people's lives. The Gyapa Stoves project, run by Relief International (RI), is an excellent example of this approach.
"RI manages the largest locally produced fuel efficient stove project in Africa and is pleased to work with ClimateCare as a pioneer in the Gold Standard methodology that makes it possible to fund ventures like Gyapa." Chip Leavengood, RI Board Chairperson
The production, sale and use of these low-cost innovative stoves drive economic growth and reduces environmental impact. The stove reduces charcoal usage by up to 50%, reduces harmful smoke inhalation for the cooks and household and is more durable and safer than traditional stoves.
Since 2007, nearly half a million Gyapa™ stoves have been sold, improving the lives of over 2.4 million Ghanaians and saving them over $40.6 million in fuel costs. It has also created jobs for over 400 independent producers and 500 retail agents throughout Ghana.
Having helped structure finance for this project, we're delighted to see it cutting a record amount of carbon and having such a positive impact on the lives of local people. To continue, projects like this need on-going funding through sales of carbon reductions.
To offset your emissions with this, world leading Climate and Development project, contact [email protected]
How to unlock business funding for development projects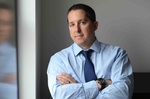 A key part of our work is bringing together public/private sector partnerships through innovative funding models for sustainable development.
In a recent article for the Science and Development Network, SciDev.net, ClimateCare Director Edward Hanrahan explains how results-based financing can help the private sector engage in development.
We have also been investigating new types of financing facility and a report we produced together with Climate Change Capital and Fauna & Flora International proposes the creation of a 'Perpetuity Fund' – to provide concessional finance for climate change mitigation and adaptation projects in developing countries – Thinktank Perpetuity Funds
Whether you want to structure funding for your project or fund measurable outcomes for people and the environment, call us to discuss your requirements on +44 (0)1865 591000.
Want to take action in the UK?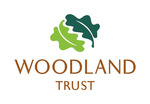 ClimateCare is working exclusively with leading UK charity the Woodland Trust, to offer our customers a unique opportunity to offset their emissions and take action to support important habitat creation in the UK. This can be a great way to engage staff, customers and suppliers in the UK with your international activity to protect the environment and improve lives.
Call us now to find out how we can help you on +44(0)1865 591000.
Improving lives in Honduras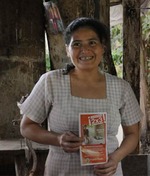 We are proud to partner with Proyecto Mirador, a great example of the integrated style program that ClimateCare advocates. Distributing fuel efficient cookstoves, the project cuts carbon emissions, improves health by reducing toxic fumes and saves families money on fuel bills.
For example, just one low-cost, 5-year Dos por Tres stove uses about half the wood of a traditional stove, removes most toxic smoke and soot particles from inside homes and can offset about 70% of the annual carbon footprint of an average American.
This Gold Standard project is based in rural Honduras, where over 65% of people live on less than $2 a day [i] and have limited access to medical care and safe water. It provides substantial health and economic benefits to families and has already created 14 local microenterprises and indirectly, more than 100 jobs.
Supporting this project will be of particular interest to organisations that want to demonstrate positive action in Central America and new research, underway with the Yale School of Forestry and Environmental Studies, will further quantify the health and social development benefits delivered to local communities.
[i] International Fund for Agicultural Development, Poverty figures for 2010 (IFAD)
Contact us now to support this leading Climate and Development project.
Generating clean power in Kenya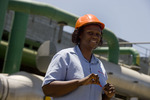 Our team in Nairobi is delighted to announce that two projects that it has been working on for Kengen, the national electricity generating company in Kenya, have been registered with the Clean Development Mechanism. Currently under construction, the two geothermal plants will come on line in 2014 and 2015.
They will increase power generation capacity in Kenya by around 20% and reduce carbon dioxide emissions by 1.2 million tonnes a year. Geothermal power is Kenya's indigenous form of clean, reliable, renewable electricity. You can see a video about a similar project we worked on here.
ClimateCare has an experienced team in Kenya, which is also working for the likes of DfID, the Belgian Development Agency and the Kenya Private Sector Alliance.
If you would like to find out more about what the team can offer you, please email [email protected] or call him on +254 728 218 183.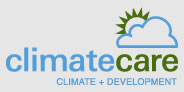 Call the ClimateCare team now on
+44 (0)1865 591000, to discuss how
you can get involved with innovative
climate and development projects.